Bio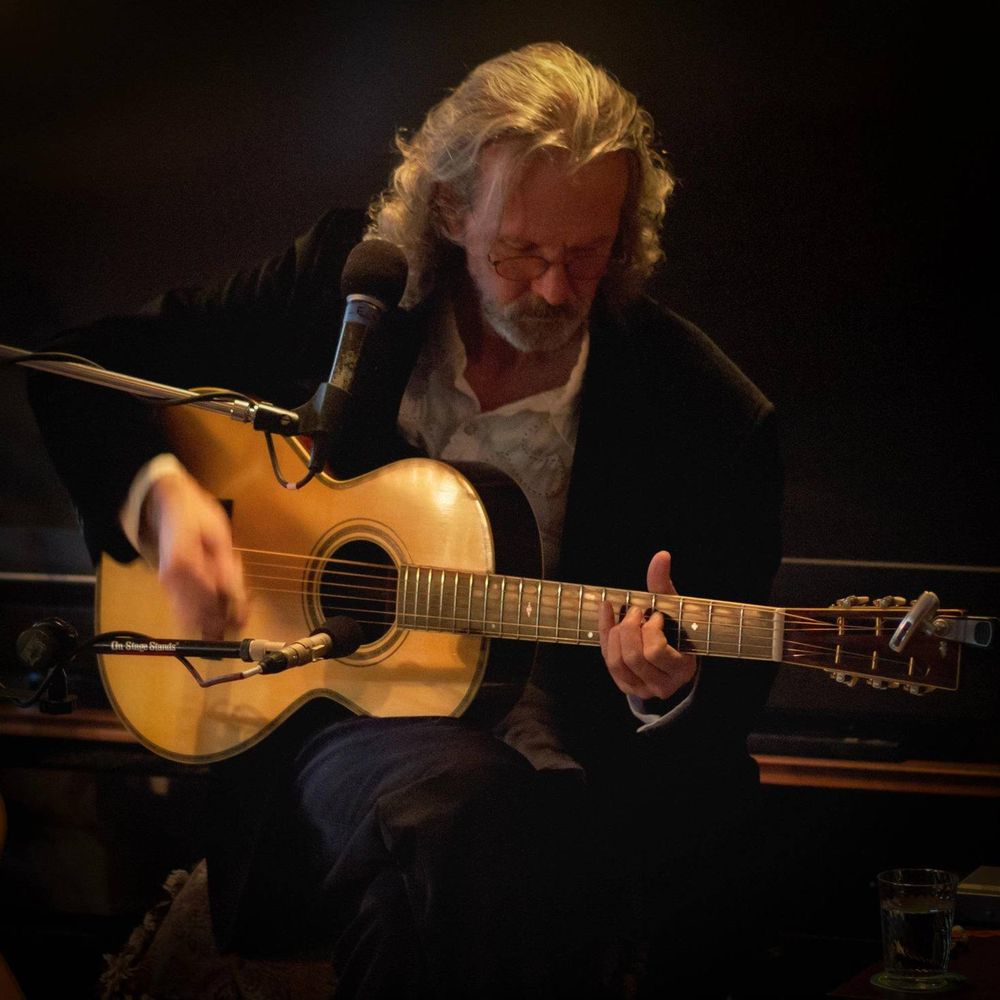 Stevie Coyle
- a ridiculous resumé -
Stevie Coyle (late of the whiz-bang string band The Waybacks) is one lucky bum. His dad ran a radio station in southern California and brought home all the promo LPs that didn't fit the Spanish-language format. The Ventures' "Guitar Freakout," "The 50 Guitars of Tommy Garrett" and "Alvin And The Chipmunks Play The Beatles' Hits" all came home on a single fateful day.
It didn't hurt, either, that string-meister David Lindley played in a bluegrass band that rehearsed right next door, and gave Stevie his very first lessons, or that his dear Granny was a pianist in the heyday of vaudeville, and that his sainted mother was a whiz in mandolin orchestras during the 1930s.
Not even several years of playing Folk Masses every Sunday could quash his musical spirit, and in high schoo,l he began fingerpicking, inspired - as so many were - by that first Hot Tuna album. Leo Kottke, Pierre Bensusan, Chet Atkins and Doc Watson soon became faves, as well.
After securing degrees in Theatre and Theology at Santa Clara University, he hit the road for 3 years with The Royal Lichtenstein Circus. Once back home, he signed on as actor and stage manager for The San Jose Repertory Company. He announced killer whale shows at Marine World/Africa USA. His best friend was an elephant.
He and his good pal Roy Zimmerman worked closely in several collaborations over the past 25 years, including folk tribute / parody band The Foremen and comedy duo The Reagan Bros. in Los Angeles, and while there, Stevie appeared on Cheers and in many television commercials, and had a regular role on The Young And The Restless (which was utterly subsumed by then-daily broadcasts of the interminable Iran-Contra hearings).
Safely back in the Bay Area, he continued his acting career, doing commercials, radio, voiceovers and films, and played in folk duos The Frontmen and The Back Room Boys. In 1998 he co-founded The Waybacks with Wayne "Chojo" Jacques and Glenn (Pomianek) Houston. Soon the acoustic trio was joined by drummer Peter Tucker and bassist Chris Kee, and  this is the configuration that established and developed The Waybacks' considerable reputation in California.
Peter, Chris and Glenn eventually moved on, and Chuck Hamilton, Joe Kyle and James Nash came aboard. Stevie fronted both versions of the band and toured steadily with the latter from 2000 through 2007. They released 4 albums in that time, played major festivals like Merlefest, Grey Fox, Floydfest, Great Waters, Old Settlers, Bumbershoot and Hardly Strictly Bluegrass, toured Australia, and collaborated with Lloyd Maines, Michelle Shocked and Bob Weir of The Grateful Dead.
In 2012, Stevie opened his own, snooty, high-end acoustic guitar shop, Mighty Fine Guitars, in Lafayette, CA, and is thrilled to be once again collaborating with Glenn and Chris in The Quitters.
Hit that Mailing List button below to stay abreast of gigs, news and gossip.